For the same reason that many businesses start, CenterBeam saw a need not yet met in the construction business. People seemed to be looking for a couple of things: a firm that understands how to bring a modern aesthetic to historic homes in the Jacksonville area, and one that would handle the project as a friend would.  Our company fills those needs because we started the firm as a friends and family business. We love working with people and we love old homes. CenterBeam Construction's ultimate desire is to keep everyone happy, balance work and pleasure, complete projects that we are all proud of, inspire others, and to have fun while doing it.
Look at What We've Been Working On
A Few Tips Before Your Remodel
Our Biggest Endeavor Ever
Tiny House Turned Terrific
"May your home be too small to hold all of your friends"
Learn What We Did In This Old Home!
The Bold Fresh Makeover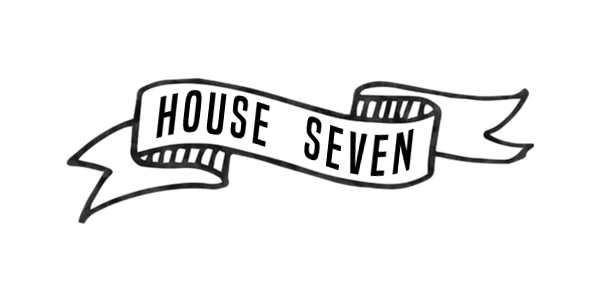 CenterBeam Ranked as #3 Jacksonville
Kitchen Remodeling Contractor!
CenterBeam Featured on HOUZZ Today!
CenterBeam Featured on NerdWallet!
CENTERBEAM JUST PICKED AS #2 APARTMENT RENOVATION
CONTRACTOR IN JACKSONVILLE!
"We have used Centerbeam for two projects: renovation of our front porch and building a new garage. They did an outstanding job on both! They are very easy to work with and are very conscientious of every detail. You can tell that customer satisfaction is their number one goal and they have met that with us."

"Centerbeam Construction has done numerous projects repairing our buildings at The Townhomes of Bigtree in Jacksonville, Florida over the last several months. The quality of Centerbeam Construction's work is outstanding, and we plan on using their construction and repair services for our community on an ongoing basis in the future."

"Christina and Jeff are exceptional at creating a vision for renovating a space and then executing that vision. I encourage anyone who is interested in a renovation or remodel to check out their work during the Riverside Avondale Home Tour or stop into the office. You'll be blown away with the craftsmanship, and they're both very approachable and can explain the renovation process and how to get started. Couldn't be happier with the way our bathroom turned out!"

"Amazing home renovations!!! Definitely the best contractors in the business! 10/10 Would recommend."

"Jeff and Christina are amazing to work with! They did a bathroom renovation for us. Very professional, easy to get in touch with, and truly cared what we wanted. We will definitely be using them in the future! Thanks again."

"What a great bunch of people! You won't be disappointed!"

"Christina, Jeff and their crew were responsible for executing my design to add a 420 sq ft addition to our 1922 bungalow! The idea was to add a master bedroom, bath and walk-in closet with a large laundry/utility room. It couldn't have turned out more perfect! They demonstrated the highest level of customer service, that we have experienced, in all the years we've been remodeling our homes. Christina keeps everyone on schedule to complete the job in a timely manner. Jeff comes by daily to ensure that the plan is in sync with our expectations. The crew is comprised of talented craftsmen who take pride in the work they do. That was important to us. We were so pleased with the results, we called them back a year later to remodel and expand our kitchen. Voila, perfect! We love it! We would highly recommend CenterBeam Construction for anyone who considers their home, their sanctuary. They will always meet your expectations with a top-quality job and a service level like no other."

"We came to Centerbeam to demo an old garage and build a new studio guest house off of our bungalow in Avondale. We also came to them with a tight budget... They were able to stay within the budget, build a beautiful studio in a short amount of time and give us the best customer service. Christina was understanding of our needs and found ways for us to get the build we wanted while also staying within the budget. Christina also made sure we were in good hands with our project manager, Mattie. Mattie was not only attentive to our needs but was responsive and respectful. She was very knowledgeable and kind and offered us advice on how we could save as much as possible. She made sure we didn't have to worry about anything throughout the entire process. I was stressed with work, raising a toddler and running a side business and she just made everything happen without me having to worry. I couldn't be more grateful that we found a contractor who quickly built a beautiful structure on our budget while also taking the time to care about us as a family. I can't wait to remodel our kitchen so we can work with them again!"

"CenterBeam remodeled our kitchen and main bath while we stayed in the house. They did a great job, in a very timely manner. Dust and dirt were kept to a minimum and all work was done to our satisfaction. We love our new kitchen and bath!"
Ready to start your next project? We can help!